Mai Healing Acupuncture Chichester
The History of Acupuncture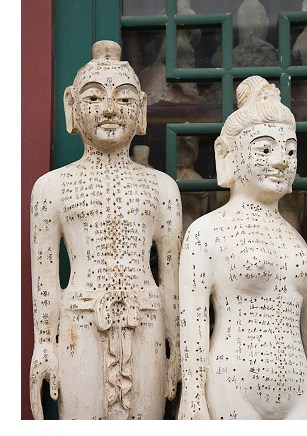 The first known book of Chinese Medicine, the Classic of Internal Medicine of the Yellow Emperor, dates back to the first century BC. All styles of acupuncture currently practiced trace their roots back to this text.

Acupuncture is based on the Taoist philosophy of change, growth, balance and harmony, this text outlines the principles of natural law and the movements of life - yin and yang, the Five Elements, the organ system and the meridian network.

Acupuncture was gradually developed and refined. During the Ming Dynasty (1368- 1644), the famous Chinese herbalists Li Shi Zen published a 50-volume 'Compendium of Materia Medica', alond with a study of Pulses and the Extraordinary Meridians.

The philosophy behind the treatment is that energy lines or meridians circulate around the body. These meridians contain our energy flow or 'qi'. It is when this qi is impaired through the body that imbalance and illness occurs. With the insertion of fine needles at various points on the meridian, the energy can be moved or redirected to where it is needed most. In this way the body's balance can be restored and the illness resolved.

The flow of energy can be disrupted in many ways; emotional upset, physical trauma, poor diet or overwork are all common examples. By examining this underlying cause and how it has affected the body, the most appropriate treatment for the patient can be selected. Treating the patient as an individual is at the core of the acupuncture treatment and it this that helps allow the body to rebalance itself.

Blocked energy can manifest itself in areas that are painful or are particularly cold or hot, or a different colour. These signs can help determine which points are most suitable.

Today traditional acupuncture is practiced all around the world and clinical trials are now confirming its efficacy. More and more people are able to benefit, as traditional acupuncture becomes a recognised option within standard healthcare.